The Extension Livestock Program provides timely resources and information to help farmers, consumers, and allied industry to make informed decisions about beef cattle, poultry, sheep and goats, equine, swine, and meat science. There are also resources for youth caring for livestock.
Program areas and resources featured include:
Beef Cattle
Poultry
Sheep & Goats
Swine
Meat Science
Youth
Equine
---
Beef Quality Assurance
Beef Quality Assurance (BQA) is a national program that raises consumer confidence through offering proper management techniques and a commitment to quality within every segment of the beef industry. Beef Quality Assurance is a nationally coordinated, state implemented program that provides systematic information to U.S. beef producers and beef consumers of how common sense husbandry techniques can be coupled with accepted scientific knowledge to raise cattle under optimum management and environmental conditions. BQA guidelines are designed to make certain all beef consumers can take pride in what they purchase – and can trust and have confidence in the entire beef industry.
BQA programs have evolved to include best practices around good record keeping and protecting herd health, which can result in more profits for producers. When better quality cows leave the farm and reach the market place, the producer, packer, and consumer all benefit. When better quality beef reaches the supermarket, consumers are more confident in the beef they are buying, and this increases beef consumption. Learn more at https://www.bqa.org/.
---
Pork Quality Assurance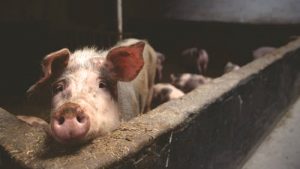 The education and certification program called Pork Quality Assurance® Plus (PQA® Plus) is a clear demonstration of our commitment to improving how we farm. Introduced in 1989, Pork Quality Assurance® (PQA®) was designed to help pig farmers and their employees use best practices to promote food safety. Visit https://www.pork.org/certifications/pork-quality-assurance-plus/ for more information on how to become certified.
---
For more information please contact:
Extension Juneau County
Courthouse
220 E. State Street, Room 104, Mauston, WI 53948
Phone: (608) 847-9329